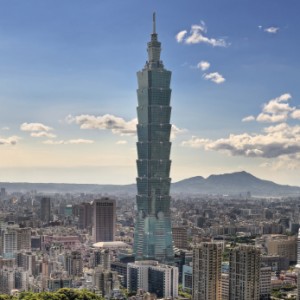 Find the best TESOL / TEFL jobs in Taiwan! High-paying English teaching jobs in Taipei and surrounding areas. Teach English in Taiwan and travel! One of the best reasons for choosing Taiwan as your teach abroad destination is that the salary is high and the cost of living is low, so you can save money and travel or pay your student loans!
  Recommended TESOL course for Taiwan: 140-hour Advanced TESOL for with TEYL Specialization for k-12 Teachers
Dewey International Education Consultants
Dewey International Education Consultants is seeking teachers to teach at a private high school in Taipei city (Zhonghe Dist). Contract to begin August 2018 and end June 2019, with option to renew. 24 classes/ week with 20 students per class. Benefits include: paid work permit, NT$ 80,000/month, flight reimbursement, renewal contract bonus, and health insurance. Must be a native English speaker, have TESOL certification and a valid K-12 teacher license for public school system. To apply, please send a copy of your CV with photo and qualification supporting documents to Mae San at: [email protected]
Read: Are There Any Differences Between TEFL and TESOL Methodologies?
Columbia English Language Program – Taipei
Part-time ESL teachers wanted! Teach English to children in Taipei with the Columbia English Language Program.  The school will give preference to teachers already in Taiwan who can attend face-to-face interviews. Contact Elisa at [email protected]
Tree House Academy – Taipei
Tree House Academy is looking for experienced teachers who have a great passion for teaching.  They offer a competitive salary and they are willing to match offers for qualified teachers. The ideal candidate will have a BA in Education or related field and at least one of experience teaching English in Taiwan. Apply now!
Alexander Academy – Taipei TEFL Job
Teach English to children in Taipei with Alexander Academy. The school offers a competitive salary, bonus, work permit, and more!  Contact Sophie Wu at [email protected] for more information.
Leader Language Schools
We are seeking hardworking and committed North American teachers who love teaching children and adults. Requirements include:
College or university degree, energetic and ability to motivate children to learn English as a second language, the flexibility and readiness to cope with changes. TEFL/TESOL mentoring, teaching or coaching experience is preferred. Prior knowledge of Chinese is not necessary.
Benefits include: Free airport pick-up; paid training; $NT 610/teaching per hour for a guaranteed of 20 teaching hours with yearly increases; assistance finding suitable housing and visa processing; health insurance.
To apply please send a brief cover-letter, resume, and two references. (former employers or professors)  to: [email protected] . If chosen by our selection committee, we will set up a video interview and then request a jpg of your diploma and the picture page of your valid North American passport. Leader Language School Main Branch: 278 Min-Tsu. Rd. Changhua, Taiwan
Jump Start -Taipei & Tainan
Jump Start offers an excellent work environment for early childhood educators with guaranteed work hours, promotions, small class sizes and a planned curriculum with complete teaching materials. Other benefits include, health insurance, airport pickup and orientation, your own class for the whole year, a lunch meal included. Requirements include: early childhood educator or BEd, native English speaker, BA, energetic and must have a passion for working with children. Learn more and apply now!
American Eagle Institute
American Eagle Institute is proud to offer teaching positions throughout the year to native English speaking teachers. We have a variety of programs including Kindergarten, Immersion and Elementary and our curriculum was developed by McGraw-Hill.  We are seeking candidates who are enthusiastic,, positive, energetic, hard-working, and who are looking for a challenge.
• Must be a Native English Speaker (born and brought up in a country where English is the first language) with a valid passport from Canada, the U.S.A., the UK, Australia, New Zealand, or South Africa.
• Must have:
o A bachelor' s degree in any discipline OR
o An associate's degree with a TEFL /TESOL Certificate.
• Additional Information:
We are seeking candidates who are able to commit to teaching for at least one full school year. Experienced K-6 teachers preferred or recent graduates pursuing a career in K-6 education.

Find out more about this excellent opportunity and apply today!
Chiba Language School
Come and enjoy the Taiwanese culture including local festivals, tai-chi, hot springs and much more! Our small and well-established school is seeking teachers who are ready to start their teaching career in Taiwan. Set curricula with assistant teachers, and Mandarin lessons. Benefits include: work visa support, lunch and a snack provided by the school, monthly salary, health insurance, a bicycle to get around the city, and free accommodation provided within walking distance of the school.   Must be a native English speaker, have a bachelor's degree, hold a passport from the UK, Australia, Canada or New Zealand, South Africa or the USA, be able to commit to a one year contract, and be physically and mentally healthy. Learn more and apply today!
YG Expert – Taipei and Greater Taipei Area
YG Expert is currently seeking experienced and trained teachers to fill the various full-time positions available. YG Expert has opportunities in the public school system as well as in the Wonderland program which is 100% activity based. We offer: a reimbursement on your return flight, modern classrooms, friendly work environment, job stability (one and a half year contract), contract completion bonus and a competitive salary. Requirements: TESOL certified, BEd and native English speaker. Find out more and apply today!
https://tefl-jobs.ontesol.com/wp-content/uploads/2015/03/ontesol-logo1-300x137.jpg
0
0
admin
https://tefl-jobs.ontesol.com/wp-content/uploads/2015/03/ontesol-logo1-300x137.jpg
admin
2018-04-26 11:29:14
2018-04-27 20:14:44
English Teaching Jobs in Taiwan