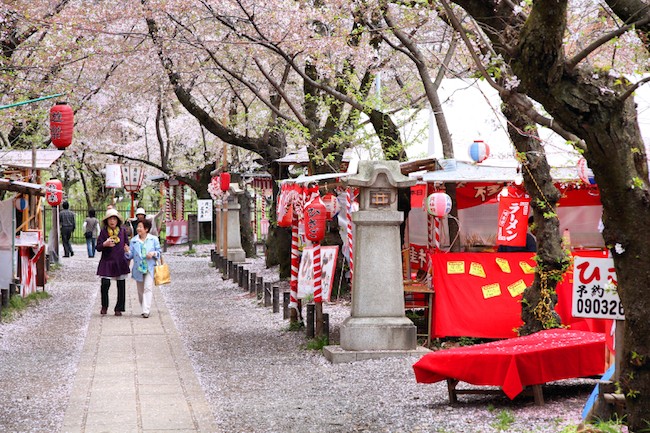 Find the best paying TEFL jobs in Japan! Get recruited from your home country or apply after arriving in Japan. Find English teaching jobs at conversational schools, business English programs, or a young learners classes. Full-time and part-time TEFL jobs available! Use due diligence when applying for jobs. OnTESOL does not sponsor any job post.

Gaba
Teach with a customized curriculum, in modern learning studios while earning a great salary! Earn 1,500 to 2,200 yen per 40-minute lesson plus incentives! With many locations all over Japan, come and see why Gaba is the best job for you! Come and teach with Gaba! Apply via OnTESOL today!
MY English
Teach in an environment where your learning and the students learning are top priority! MY English School is now seeking a native English instructor to teach in Yamagata City and the surrounding areas.  Student-centered lessons that encourage active learning for students of all ages is at the core of the MY English methodology.  We are currently seeking to hire for an immediate start, with a one-month initial training period. Teaching days are Tuesday-Saturday.  We encourage  collaborative, driven and professional candidates to apply. Benefits include: paid holidays and sick days, health insurance, help setting up an apartment, 7 day staff training provided every year and more!  Earn 260,000 – 270,000 yen per month plus incentives! Apply now via OnTESOL!
Education Network Co., Ltd
Education Network Co. is currently seeking native English speaking teachers to teach a wide range of ages from 2-12, high school and junior high school, and adults. Teachers are expected to plan curricula, plan lessons, attend meetings , participate in student camps, ceremonies and create student reports.
Some understanding of Japanese is preferable as well as TESOL certification. Must have a university degree, enjoy working with children and working independently. Teaching experience with students ages 2-15 is required. Excellent cultural adaptation and organizational skills. We are seeking an outgoing and friendly individual with a good singing voice! Position to begin February 1st 2019, training begins January 15, 2019. 40 hours/ week. 240,000-260,000 yen/month – 2,880,000-3,120,000 yen/year depending on the applicant's qualifications.  Bonus provided upon completion of contract. Airfare provided to employees not residing in Japan. Housing support offered. Paid vacation and commuting allowance also provided. Apply with CV/resume, diploma(s), a letter of introduction, photo, teaching certification(s) , letters of recommendation (#2) via e-mail to [email protected] Find more information and testimonials from current teachers at: https://www.ednet.co.jp/english/joinus.html
Year-Round English Teaching Jobs in Japan!
Shane English Schools, one of Japan's oldest and best established language schools is recruiting teachers to teach both young and adult learners in and around Tokyo. Teachers will have classes of up to 10 students. TEYL courses provided to those with no experience teaching young learners. Positions are offered on a monthly basis. Monthly salary is 252, 800 yen. Teachers must be certified with TESOL/TEFL. Apply Now with Shane English Schools!
Good Paying TEFL Jobs in Japan with JES!
James English School (JES) is recruiting a full-time field teacher to work with them in Tsuruoka City, Yamagata. The school maintains a nice balance between being a large school with a well known reputation in Japan while also creating an intimate learning and teaching environment for its students and teachers. The applicant must be able to work independently and must have winter driving experience with a valid Japanese Driver's License. Much autonomy is given to teachers to create their own lessons with support from the school. TEFL/TESL certification is preferred and/or teaching experience. Monthly salary is between 260,000 and 270,000 yen. Apply with JES today!
Top One-to-One TEFL Job in Japan!
Teach English with 7ACT, a top English school with an excellent rating! 7ACT is great for teachers seeking opportunities who specialize in one-on-one lessons and corporate teaching opportunities. The school is especially seeking female teachers and TEFL/TESL training is preferred. Applicants must be native speakers, have a four year university degree and a valid work visa. Hourly salary is 3,000 yen. Apply with 7ACT now!
Sunshine School- Yokkaichi, Japan
Teach English to young learners in Yokkaichi with Sunshine School! The contract is for 40 hours per week (29 teaching hours). The package includes a competitive salary, bonus, transportation allowance, and paid vacation. Contact Chikara Wakabayashi at [email protected]
Globe English School – Osaka Japan
Globe English School is looking for part-time native ESL teachers to teach at one their four language schools in Osaka. Teach English to adults in the evenings. Earn Y2000 per hour!  Send resume and copy of TEFL certification to [email protected]
Linguage Intercom – Chiba-ken, Japan
Earn Y4,000 an hour plus transportation with Linguage Intercom! Teach Business English from September to October. Must have work visa and TEFL certification (Recommended: 120-hour TEFL certificate with Business English specialization). Teaching experience is preferred. Send resume and copy of TEFL certification to [email protected]
ABC Plus – Nagoya, Japan
ABC Plus is hiring for a full-time English teaching position! Salary Y250,000-270,000 per month. Work visa provided. Get paid holidays and free Japanese lessons! Candidates must have a BA degree and an accredited TESOL or TEFL certificate. A basic understanding of written and spoken Japanese is preferred. Apply NOW with ABC Plus
Coco Juku! TEFL Jobs in Many Locations
Teach English in Japan with Coco Juku. One-year contract. Various TEFL jobs: Teach English to Young Learners, teach ESL to adults, teach Business English, or teach medical English. Jobs available in many locations! Teaching experience is not required. Must have a university degree and an internationally recognized TESOL or TEFL certification. Earn up to Y265,000 per month plus benefits. Apply Now with Coco Juku!
Mike's English School
Teach 25 minutes from downtown Tokyo for 35 hours a week. Must be a native English speaker and between the ages of 25-50.  Visa sponsorship, insurance and housing provided. Apply Now Go to www.bgfs.com/school/ for more information.
Omni International
Earn 53,000 -63,000 yen per month for a small private school in Narita, Japan. Must have a university degree and genuine interest in working with children. Apply now

Amic English Center
Teach for a diversified English language centre that offers a range of services from conversational english to interpretation to online English classes. Enjoy teaching in a historic town with the oldest continuously-used hot springs in Japan. Enjoy plenty  of entertainment, great food, shopping, festivals, and easy access to nature. Send a resume and brief cover letter to [email protected], detailing your teaching experience, your most fun and challenging teaching moments and any proofreading experience.
Amity Corporation
Work for a leading conversation educator in Japan! Benefits include a competitive salary, visa sponsorship, subsidized housing and more. Apply online at: www.amityteachers.com
Shunan English School (SES)
Teach English in high schools, colleges, corporate offices, community centres, and private homes in Yamaguchi Prefecture. Enjoy high speed transportation, natural and historic sites as well as an excellent benefits package. For more information and to apply go to: https://www.e-ses.jp/ 
Live English
Looking to teach one-to-one Business English lessons? Look no further than Live English! This school offers you the opportunity to teach English via Skype to Japanese students from the convenience of your home or office! Seeking 3+ years work experience in a business environment. Apply now: https://www.live-english.co.jp/teach-in-japan/application-form
Espace Corporation
Teach in a small friendly school just outside of Toyko. Receive 200,000yen per month plus free accommodation with a Japanese family. If you are interested in learning more about Japanese culture, this position is for you! Apply now: https://espace-takasaki.com/publics/index/32/
Keio Academy
Teach in a charming and ancient Japanese town close to hot springs, cycling paths and hiking trails! This 28 year old elite school provides an excellent salary and 5 paid weeks vacation as well as a reimbursed flight. Apply now!
Language House
Language House is seeking business English teacher to teach onsite at client facilities. Language house works with Perfect Speech Inc to offer a wide variety of skills from presentation skills to leadership training. We value our teachers and make every effort to give attention to your opinions and ideas! Must be able to obtain an international drivers licence as well as have corporate teaching experience. Please send your resume, at least two work references and a recent photo to: [email protected]

EMZ English School
Are you cheerful and enthusiastic? Do you have an inclination for playing music? EMZ English School is seeking native English speakers to teach children! Applicants currently residing in Japan are preferred. Make a salary of 250,000-260,000 yen/month. Apply here: https://emz-english.info/recruit.html#teacher-e
Evergreen English School
Evergreen English school is seeking energetic native English speakers to teach children and adults. Make up to 260,000 yen/month. Must be willing to relocate to Chigasaki. Please send your resume & a recent photo to [email protected]
EPION English Conversation Schools
Epion English Schools are seeking native English speaking teachers who love working with children. Must be currently residing in Japan. This is a part time position to begin with the opportunity to become full time after observation performance. Must have the ability to teach phonics. Apply today!
Westgate
Westgate is seeking highly motivated individuals  to teach at a Japanese university. Must have 500+ hours of actual ESL classroom experience along with TESOL teaching certificate. Westgate provides a unique opportunity for growth and development. Benefits include flight reimbursement, visa sponsorship and a salary of 275,000 yen/month. For more information and to apply, go to: https://www.westgatejapan.com/ 
ECC Foreign Language Institute
Deliver fun, engaging and effective lessons while working in a supportive and cutting edge work environment! ECC offers one of the most progressive contract package on the market. Work under 30 hours a week while enjoying everything Japan has to offer! Join ECC today!
About Teaching English in Japan
Japan is one of the most popular destinations for qualified ESL teachers. The Teach English in Japan Guide has more information about the best cities to apply for TEFL jobs and how to get the job that you want. You can also read our graduate blog for tips on how to teach young learners in Japan, what it's like to teach in a conversational school,  advice on how to teach English to mature students.
https://tefl-jobs.ontesol.com/wp-content/uploads/2015/03/ontesol-logo1-300x137.jpg
0
0
admin
https://tefl-jobs.ontesol.com/wp-content/uploads/2015/03/ontesol-logo1-300x137.jpg
admin
2018-10-13 02:18:47
2018-10-30 18:28:07
English Teaching Jobs in Japan