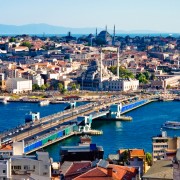 Apply for TEFL jobs in Turkey today! Find the best English teaching jobs in Turkey with the free TEFL job board by OnTESOL. Visit school websites and contact school directors directly to learn more about the job conditions and requirements. Use due diligence when applying for jobs. OnTESOL does not sponsor any employer.

Hasdil Language School – Konya, Turkey
Start today! Hasdil is a British Council accredited school located in the beautiful city of Konya. The TEFL job package includes $1,000/month plus airfare allowance, accommodation, and meals. Must have an accredited TESOL / TEFL certificate and more than two years of teaching experience. Send your resume to [email protected]
AREL Schools – Istanbul, Turkey
AREL Schools is looking for two experienced ESL teachers (Minimum 2 years of teaching experience plus accredited TEFL certification). A BA and teaching license are also required. A MA degree is preferred. Application deadline is August 20. Apply Now with AREL 
Kanguru Preschool – Istanbul, Turkey
Kanguru Preschool is looking for ESL teachers with preschool teaching experience. A BA is required (A BA in Education is preferred). Candidates who have completed a TEFL certificate with Young Learners specialization will be given preference. Contact Grasiella Kohener at [email protected] for more information.
Just English – Istanbul and Other Locations in Turkey
Just English is  looking to fill several vacancies in Istanbul, Bursa, Izmir and Ankara. Full-time and part-time TEFL jobs available. The job package includes subsidized accommodation (For full-time teachers), airfare reimbursement, and work permit assistance. Send your CV and a copy of your TEFL certificate to [email protected]
English Time – Istanbul and Other Locations
Teach English with one of the largest language schools in Turkey! Over 300 teachers are currently teaching English in Turkey with English Time. Get a tax-free salary, plus airfare, bonuses, and work-visa assistance. Send your CV and cover letter to [email protected] to apply for a great TEFL job in Turkey.
Oxford As Academy
Teach children and youth with small class sizes! Teach only 26 hours a week. Oxford As Academy provides paid accommodation as well as overtime pay, transportation to and from the school and visa sponsorship. Apply today by contacting  Nilgun Kaptan at [email protected]
New York Studio of Languages
Teach with one of the most prestigious English schools in Turkey! New York Studio of Languages has been providing quality education for over 15 years! Offering small class sizes and 20-30 teaching hours. For more information and to apply, go to: https://www.newyorkstudio.com.tr/tr/ogretmen-kadromuz.html 
Dilko English
Work for one of the established names in English language training in Turkey. Dilko English has been operating for over 30 years. Enjoy teaching in a small town that is a one hour ferry ride from Istanbul. Must be a native speaker with TESOL certification. Experience preferred but not required. Apply by sending a CV and current photograph to [email protected]
ETS Global
Work for a company that values workers rights and provides a competitive benefits package. We provide a wide variety of opportunities working as an English language assessor! Apply today
UKLA
UKLA is seeking native English speaking teachers with TESOL certification! Many different positions available including Conversational English, Business English and General English. Follow the a skills based communicative approach and apply what you learned with OnTESOL!  Apply today!
Oxford Vision
Come and teach in Turkey's capital city of Ankara! Oxford Vision is seeking K-12 teachers for a variety of private schools in the capital. Must have a  minimum of a BA and a TESOL certification. BA in English Literature or Education preferred. Must be native speaker. Benefit package includes a tax free salary of 2700 TRY/month, a flight allowance of 800 TRY, resident and work permit expenses + much more! Send a resume, CV with a recent photo to: [email protected]
Academy School of English
Teach a variety of students from government officials to university students with one of the most well-established schools in Turkey, Academy School of English! Teach small classes in a historical city! Must have a BA and TESOL certification. Excellent benefits package: $1200-$1700 USD/ month, depending on qualifications and experience. Return airfare and accommodation on school premises provided.
Visa sponsorship covered. Two-week paid vacation and health coverage provided.  Apply with CV, recent photo, scanned copies of degree(s) and teaching certificate(s), identity pages of passport, telephone number or Skype names, if available and e-mail addresses of last two employers should be sent online with job reference to : Kemal Sevinc (Mr) [email protected]
Deulcom International
Teach 30 hours a week and enjoy an array of benefits including a salary of 1500-1800 TRY/month, medical insurance and a flight home!  Apply today!
Berlitz Turkey
Berlitz is an internationally renowned school with hundreds of locations around the world. Teach using the latest in learning technology under the communicative approach. Salary: 1200-2400 USD depending on experience. Must be a native English speaker, have TESOL certification, BA and a minimum of two years teaching experience. Excellent benefits package. To apply, e-mail your resume, first two pages of your passport, B.A. diploma and teaching certificates to [email protected]
Teaching English in Turkey Guide
Visit the Teach English in Turkey Guide for more information on TEFL jobs in Turkey, the lifestyle, how to apply for jobs, top travel destinations, teaching tips, and cultural considerations for the ESL classroom.
Top Travel Destinations From Istanbul
A TEFL job in Istanbul opens the door to some of the most beautiful travel destinations in the world! See what Turkey has to offer below!
Travertine Pools in Pamukkale, Turkey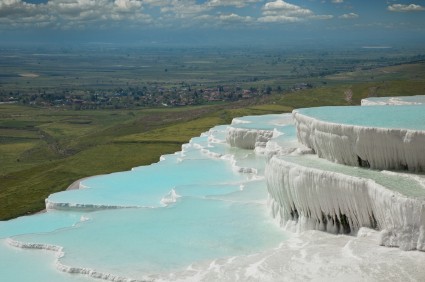 Cappadocia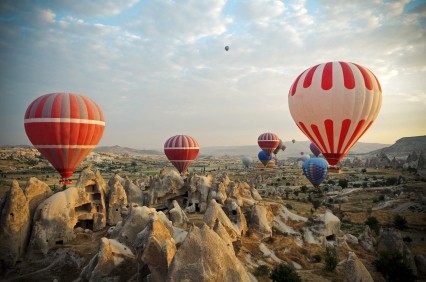 Butterfly Valley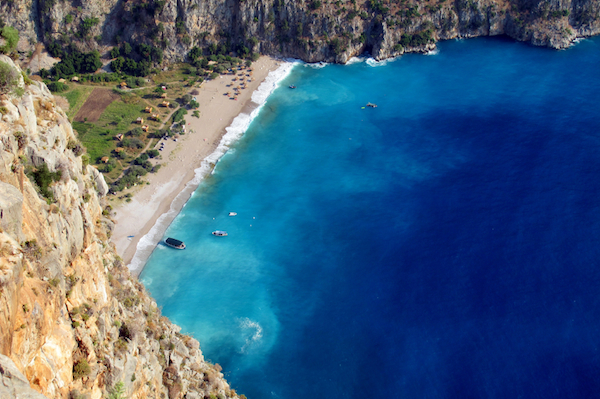 https://tefl-jobs.ontesol.com/wp-content/uploads/2015/03/ontesol-logo1-300x137.jpg
0
0
admin
https://tefl-jobs.ontesol.com/wp-content/uploads/2015/03/ontesol-logo1-300x137.jpg
admin
2018-05-31 10:39:46
2018-05-31 15:34:08
English Teaching Jobs in Turkey