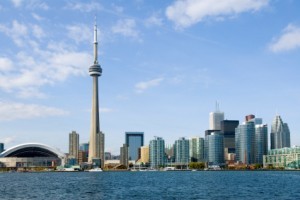 Teach English in Canada, where the ESL market is the largest among English-speaking countries! Canadian cities are some of the most modern and peaceful in the world. Furthermore, most of Canada's ESL institutes are recognized by Languages Canada, which sets the bar for management and instruction!
-Learn more about TEFL in Canada with the free Teach English in Canada Guide–
Quest Language Studies
Quest now accepting applications for teaching positions in downtown Toronto. We are seeking creative, enthusiastic and experienced ESL teachers for short-term, long-term and substitute positions to begin shortly.
All applicants must have an excellent knowledge/command of grammar, have an understanding of communicative language techniques, hold a degree (BA) and be TESL Canada or TESL Ontario (or the equivalent) certified.
Experience teaching exam preparation courses — IELTS, TOEFL, Cambridge (CAE & FCE), TOEIC is considered an asset.
Rate: $22.00 to $25.00
If you meet these requirements, please forward your resumé to [email protected].
Thank you for your application. Please keep in mind that only select candidates will be chosen for an interview.
Global Village Toronto
Join the best teaching team in Toronto!
Global Village Toronto is one of the largest, private, English as a Second Language schools in Toronto, committed to the highest quality academics and services.
We are currently seeking qualified ESL teachers.
We offer teachers competitive wages, paid prep time, benefits, a mentor teacher program, a comprehensive curriculum, a comfortable, fun atmosphere and a great team environment.
Requirements:  Teachers must have a B. A. degree or 3 year College Diploma, a TESL certificate, and a min. of one year experience teaching. Experience teaching IELTS, Cambridge Test Preparation, EAP is an asset.
Global Village is seeking individuals committed to our values: quality, integrity, customer service, fun, teamwork, and resourcefulness.
Please send your resume and cover letter to our Assistant Director of Studies, Sabrina Russo, at [email protected]
For more information about Global Village English Centres at:
www.gvenglish.com
Kaplan Toronto
Kaplan KIE in Toronto is currently seeking ESL instructors on a part time and full time basis. We are seeking teachers who can maintain responsibility for all aspects of classroom management within their classes, as well as adhere to the Kaplan curriculum, supporting international students to achieve their academic goals through English language instruction and preparation for standardized tests. We are seeking charismatic, experienced and talented teachers who can provide students with an outstanding educational experience.
Key Job Responsibilities Include: 
Teaching classes using the Kaplan curriculum, across multiple levels, as assigned
Preparing lessons according to established syllabus
Maintaining an atmosphere conducive to learning, including maintaining classroom facilities
Maintaining accurate record keeping for daily attendance and student performance
Attending staff meetings and workshops; participating in ongoing training programs
Becoming familiar with and adhere to company policies and procedures
Tutor students as assigned and if available
Liaise with academic supervisor to improve delivery of Kaplan academic
Minimum Requirements include:  
BA
TESOL Certification
Outstanding skills in creating a dynamic, interactive classroom experience
Must be authorized to work in Canada
Preferred Qualifications 
3+ years of experience teaching ESL in a group setting
Experience with industry, international students and/ or overseas teaching experience
One or more foreign language ability
Eurocentres Toronto & Vancouver
Eurocentres Toronto is a Languages Canada accredited ESL school located in Vancouver and the Entertainment District of Toronto.
We are currently seeking full-time and part-time TESOL qualified ESL Teachers.
Requirements:
Passionate
Creative when planning lessons
Excellent classroom management skills
Punctual and flexible
University degree
A minimum of one year teaching experience
Native English speaker
TESL Ontario/Canada certified
Excellent knowledge and command of English grammar is essential and experience teaching IELTS, Cambridge (CAE & FCE), TOEFL and/or TOEIC is a bonus.
Salary: $23.00 to $25.00 /hour
Excellent professional growth for each employee. A proportion of preparation time is paid.
Please forward your resumé and cover letter tobchan(at)oxfordinternational(dot)com. Successful candidates will be contacted.
For more information, visit our website at: http://www.eurocentrescanam.com/
Learning Tree Tutors
Learning Tree Tutors is seeking qualified ESL Tutors for 1-on-1 tutoring to work on a casual basis. Tutors usually travel to student homes for tutoring. Hours will vary depending on the number of students teachers wish to accept and what assignments are currently available at your location.
Qualifications:
Bachelor's degree
Graduation from TESL Ontario or TESL Canada approved program/
Experience teaching or tutoring
Native speaker/standard accent
Experience with Accent Reduction is desirable
Experience with IELTS or CELPIP or TOEFL test prep preferrable
Excellent English communication skills- both verbal and written
Reliable transport / personal vehicle preferred
 Able to tutor in central and mid–town Toronto (M postal codes)
Personal Skills:
– Open to new ideas and learning strategies
– Good communication and interpersonal/rapport building skills
– Patient, caring, dependable & flexible
Salary: $22.00 to $28.00 /hour
To apply send your resume and cover letter to [email protected]
English Testing Canada
We are seeking qualified and experienced individuals to join our teaching team of IELTS Examiners. IELTS Examiners are responsible for conducting speaking tests to IELTS standards. Most shifts are Saturday afternoons and evenings, with occasional Sunday and Thursday shifts available.
We are currently accepting applications for examiners in Edmonton . Please indicate your city with your application.
Minimum Professional Requirements:
An undergraduate or Master's degree  equivalent.
TESOL or recognized equivalent
Minimum of 3 years' relevant TESOL teaching experience (minimum one year post-certificate level qualification). The majority of this experience must relate to adult students (16 years +).
The required professional attributes and interpersonal skills.
Mission:  To provide fair tests in a friendly and progressive setting. We believe everyone should be treated with dignity and respect. Tests are open to everyone and scored without bias. Many of our staff are multilingual.
We are seeking staff who want to help us further our philosophy centred in diversity, progressiveness and equity, and who wish to work in a professional environment where teamwork and respect are valued.
English Testing Canada welcomes applications from people with disabilities. If you require any accommodations to fully participate in the application process, please inform us.
Salary: $45.00 /hour
To receive further instructions in regards to the application process, send an e-mail to [email protected].
Wales Young Institute
Wales Young Institute is a private school located in downtown Vancouver.
We are seeking an individual to teach English part-time to international students for a duration of a one-year contract. The instructor is responsible for creating weekly lesson plans, evaluating students' exams and assignments and participating in assessing the course outline, etc.
Responsibilities and Duties:
Teach students using a systematic plan of lectures, demonstrations, discussion groups, laboratory work, seminars, case studies, field assignments and independent or group projects
Prepare, administer and mark tests and papers to evaluate students' progress
Supervise independent or group projects, field placements, laboratory work or hands-on training
Supervise teaching assistants
Plan, develop and execute lessons
Provide guidance and assistance with student issues in the classroom
Represent the college with professionalism and the highest level of ethics
Qualifications and Skills:
Experience with teaching multicultural students/or underprepared students
Experience with distance delivery and other instructional methods
Understand and commit to the college's mission
Strong interpersonal and organizational skills
Ability to work with minimum supervision
Creative and  innovative
Professional appearance and manner
Friendly, outgoing, and compassionate
Required Education and Experiences:
Previous ESL teaching experience is preferred.
TESOL Certificate
Degree
Please submit your resume to [email protected]
GEOS Language Plus
Employment Requirements:
Degree AND TESL Canada Certification (TESOL/TESL/TEAL)
3 years ESL teaching experience
Native English speaker
Duties and Responsibilities:
Reporting to the Academic Coordinator on a weekly basis
Knowing and understanding program curriculum
 Place emphasis on task based learning
Providing feedback, correction, evaluation, encouragement and direction to students throughout the program and specifically in reference to student lesson plans and practice lesson
Use current ESL techniques, approaches and resources
Planning and preparing for academic excursions
Strong intercultural communication skills
Demonstrated ability to work with a staff from a diverse background
Job type:  Part-time
Salary: $18.00 to $20.00 /hour
Please send your resume via email to [email protected]
ILSC – Vancouver
ILSC is seeking a TESOL instructor to fulfill the following job duties:
Knowing and understanding the program curriculum
Prepare materials to present to students
Knowledge of the University of Cambridge ESOL – TKT exams
Model an example of a good ESL teacher, including emphasizing a task based learning method.
Working with the director with practicum placements and coordination
Providing feedback, correction, encouragement and direction to students, specifically in reference to student lesson plans and practice lessons.
Evaluating and documenting progress
Keeping current in ESL techniques, approaches and resources
Essential Qualifications, Skills, and Attributes:
Degree AND TESOL certification with 5 years ESL teaching experience and 2 years ESL teacher training experience
Contact Information:
Please submit your resume via email to Sharlene.Reis[at]greystonecollege[dot]com
Cities you must visit in Canada:
Toronto, Ontario 
Vancouver, British Columbia
Calgary, Alberta
Montreal, Quebec
https://tefl-jobs.ontesol.com/wp-content/uploads/2015/03/ontesol-logo1-300x137.jpg
0
0
admin
https://tefl-jobs.ontesol.com/wp-content/uploads/2015/03/ontesol-logo1-300x137.jpg
admin
2018-09-27 11:51:33
2018-09-27 23:21:49
English Teaching Jobs in Canada